Chief Audu Ogbeh, Minister of Agriculture and Rural Development has confirmed that the federal government's ban on the importation of rice into the country is having severe effects on rice production in Thailand.
Ogbeh, revealed this, at the 10th mid-term town hall meeting which was held in Abuja.
EFFECT OF BAN ON THAILAND
Ogbeh stated, that the increase in the production of rice in Nigeria has led to the closure of seven factories in Thailand
The affected mills are considered to be among the biggest producing rice in the South-East Asian country
Thailand used to be the largest exporter of the food, a staple to Nigeria
Unfortunately for them, the Nigerian government placed a ban on the importation of rice at the inception of the current administration
RICE IMPORTATION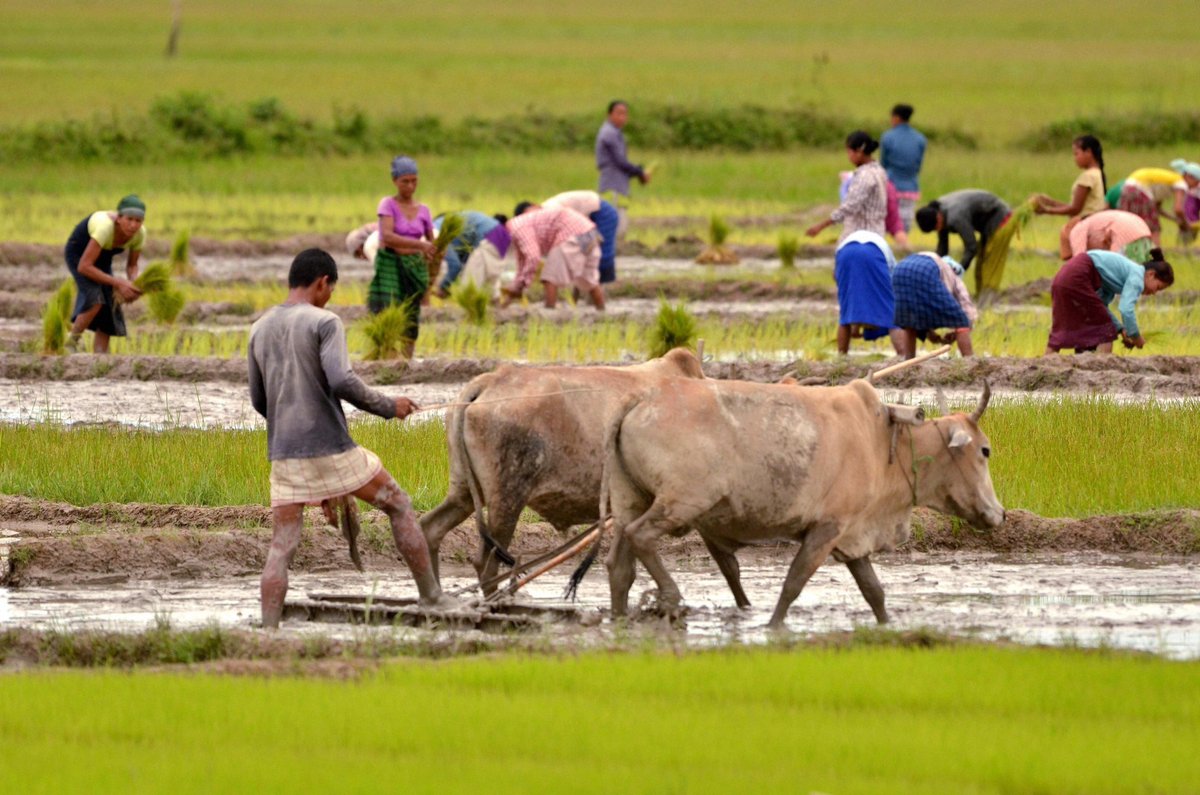 Ogbeh again revealed, that as at 2014, Nigeria imported 580,000 tonnes of rice both from Thailand and India
The volume however dropped drastically by almost 50 per cent to 280,000 tonnes in 2016
Allowing government to save more foreign exchange that would have otherwise gone into importing the commodity.
"We have no reason to be importing everything
"The Thai rice is of low-grade because it is stored in silos for many years before it is exported
"The Thais don't eat parboiled rice; they eat white rice." Ogbeh reveled
ANCHOR BORROWER'S PROGRAMME
Agric Minister however lauds the Anchor Borrowers' Programme of the Central Bank of Nigeria (CBN) in Kebbi State which has involved 400,000 farmers
He similarly encouraged Nigerians, to emulate the state by growing and eating locally grown rice
GOVERNMENT'S PLAN
Like wise, Ogbeh made known government's desire to plant 10 million cocoa trees annually in 28 states
He adds that the Nigerian authorities are on alert, following report of an attempt to import eight shiploads of low quality rice to Benin Republic for onward smuggling into Nigeria.
LOCAL RICE
Ogbeh subsequently proffered reasons the imported rice is cheaper than local rice.
According to him, he says rice cultivation is highly subsidised in Vietnam, India and Thailand to earn foreign exchange
CHALLENGES OF LOCAL RICE FARMERS
Meanwhile, Nigerian farmers sell at higher prices because they borrow at higher interest rates from banks.
Variable costs incurred on diesel to power Mills and transport expenses, also combine to make Nigerian rice put at between N15,000-N17,000 per 50kg bag, costlier in the market, he says
While Rice from South-east Asian countries however sells for about N13,000 a bag.
HERDSMEN
Ogbeh further informed the gathering, that President Mohammed Buhari has given approval for government to table the issue of the killing spree by herdsmen in several communities at the next African Union (AU) summit
This will serve as a mark of protest against the herdsmen alleged to be infiltrators from other African countries