The desire  to look sexy,  attractive and even trendy is never a bad idea but knowing your body shape is very crucial.
Knowing your body shape enables you as a woman have a better dress sense
Only when you understand the shape of your body can you know what flatters your shape
Body type also known as human body shape is a complex phenomenon with sophisticated detail and functions
The general shape or figure is defined mainly by the molding of skeletal structures as well as the distribution of muscles and fat.
Here are the various different body types:
THE STRAIGHT BODY SHAPE
The straight body shape is commonly known as the supermodel body. It can also be called or rectangular body or ruler body.
You know you have a straight body type if you have the same measurements for all sections of your body.
Since it does not have a well-defined waistline, the body tends to look straight.
PEAR BODY SHAPE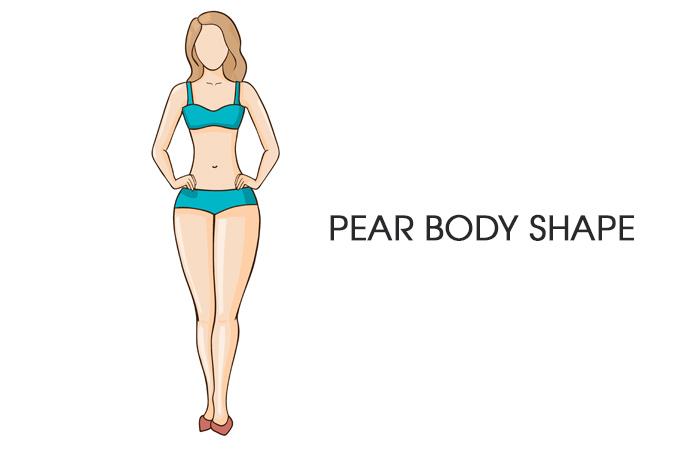 If you have large hips and a tiny bust, you have a pear body shape. This type of body is also known as the triangle shape.
Your body has a very well-defined shape and shows off those curves well
Broad hips and your waist section can look beautiful if you dress up the right way.
APPLE BODY SHAPE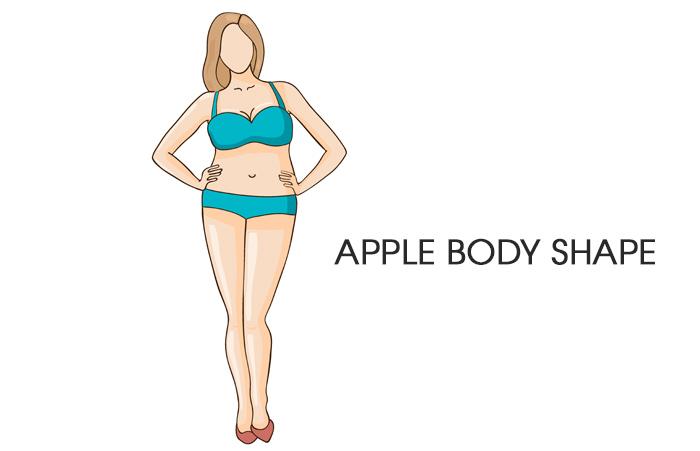 You know you have an apple body shape if you have a larger bust than the hip section, undefined waist, round shoulders, smaller hip, and slimmer legs and arms
You also tend to put on weight first in the upper body section than the rest
The apple body shape or the Inverted triangle body shape is beautiful and can look gorgeous when you wear the right kind of clothes
HOURGLASS BODY SHAPE
For the hourglass body shape, your buttocks and bust lines are very well balanced and the waist is also defined beautifully
Your buttocks are round naturally and your body is in proportion throughout
You have slightly rounded shoulders that align perfectly with your shapely buttocks and your legs are in proportion with your upper body.
OVAL BODY SHAPE
If you have a body that is oval in shape, your bust will be larger than the rest of your body. Hips will be narrow and the midsection shall look full
Women with these body shapes tend to gain weight in their stomach before anywhere else
Waist is not very well-defined and ends up being the widest section of the body
Buttocks are flat and legs are slender. Since your legs are the best asset, you should flaunt this the most.
DIAMOND SHAPED BODY
If you have a diamond shaped body, your hips are going to be broad and your bust will be narrow and in alignment with the shoulders.
Your midsection looks full like the oval shaped body. You tend to gain weight around the stomach and your waist is not well-defined and have a little more weight in the upper legs
Arms are also slender and well-shaped. The lower legs are shaped well and they happen to be your body's most beautiful feature
TOP HOURGLASS BODY SHAPE
It is quite similar to the hour glass shape and also looks wonderful. If you have this shape, thank heavens!
Because you are lucky! Your waist is the most gorgeous section of your body
Make an attempt to highlight them. Your shoulders will be a little round and the buttocks tend to be bigger than your hips
You will have a proportionate body and well-shaped legs.
SKINNY BODY SHAPE
You have a skinny body shape if your pelvis and shoulder are in perfect alignment.
Small bone structure and are as light as a bird! You don't tend to gain weight quickly but do tend to lose weight with a blink of an eye. You have slender arms and legs
Again, buttocks are flat and have a defined jawline. It is perfect as you can virtually wear all the hip clothes and look flawless.
ATHLETIC BODY SHAPE
Athletic bodies are considered to be the sexiest body shapes by many. You know you have an athletic body shape if you have well-toned attractive curves
You basically have a more muscular body, have tight thigh and calf muscles, your shoulders are well built, and have a broader and elongated neck as compared to other women
Also, your arms are well built and toned but not flabby..
LOLLIPOP BODY SHAPE
Lollipop body shape possess a full round bosoms, a slim waist and hips, legs that are long and shoulders that are broad
Women who possess this shape should wear dresses that bring all attraction towards the waist.
CORNET BODY SHAPE
For a cornet body shaped woman, you have broad shoulders, small hips, and slender legs.
Though you do not have a well-defined waist, your upper body is voluminous and should be accentuated to draw away attention from the waist.
Follow us on twitter @3television